February 2nd, 2021: Work has begun on the new unisex watch model which will be called Lakeland 38. Below is a sneak preview of it. It will soon be included in the Levenaig Watches Collection. Lakeland 38 is – as the name suggests – a 38 mm watch. The prototype will have a brass case (production models may be brass or bronze, or a combination of the two). The aluminium dial is of 'floating' type, which has been used in Levenaig watches a couple of times before. The final decision on type of movement has not been made yet, but we are likely to see the use of a automatic mechanical model.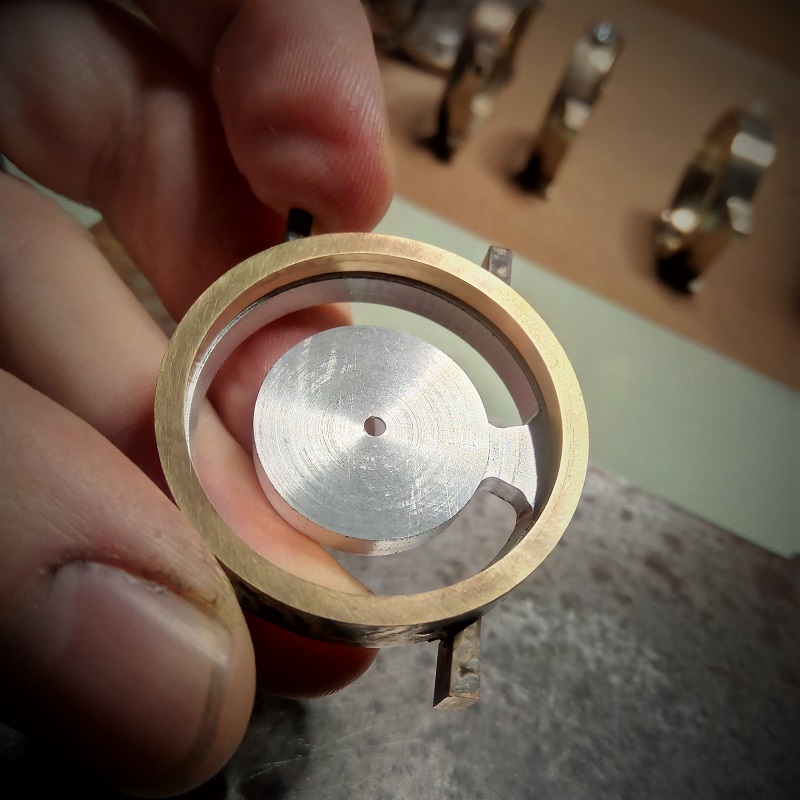 ***
January 1st, 2021: Levenaig Watches wishes everybody out there a Happy New Year! Hopefully we will soon see the end of the COVID-19 pandemic. In Levenaig's world, this year will see the arrival of two, slightly smaller unisex watch models. The Sulimyr 34 and another, secret, model which will soon be revealed.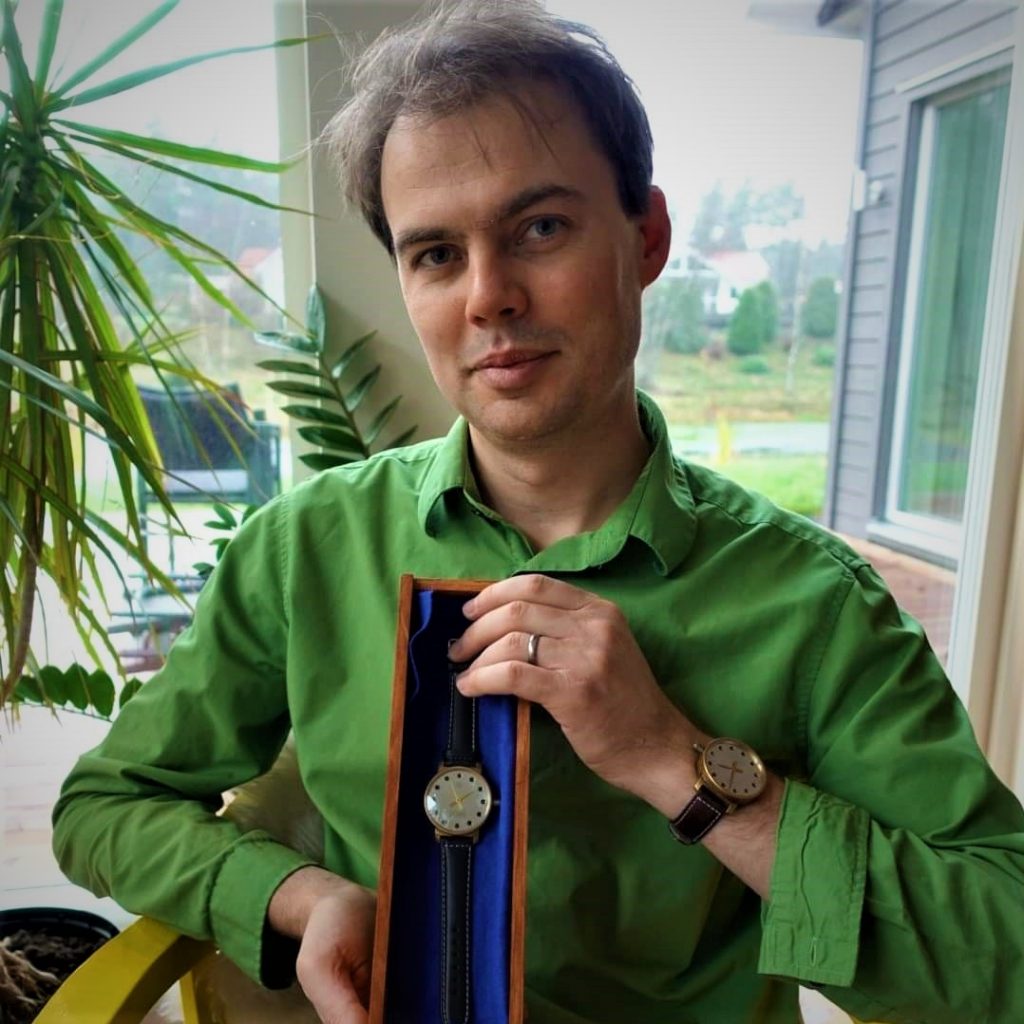 ***
November 18th, 2020: This week's issue of the Swedish paper Lerums Tidning features a nice little article on Levenaig Watches and Art by Jessica Boswall.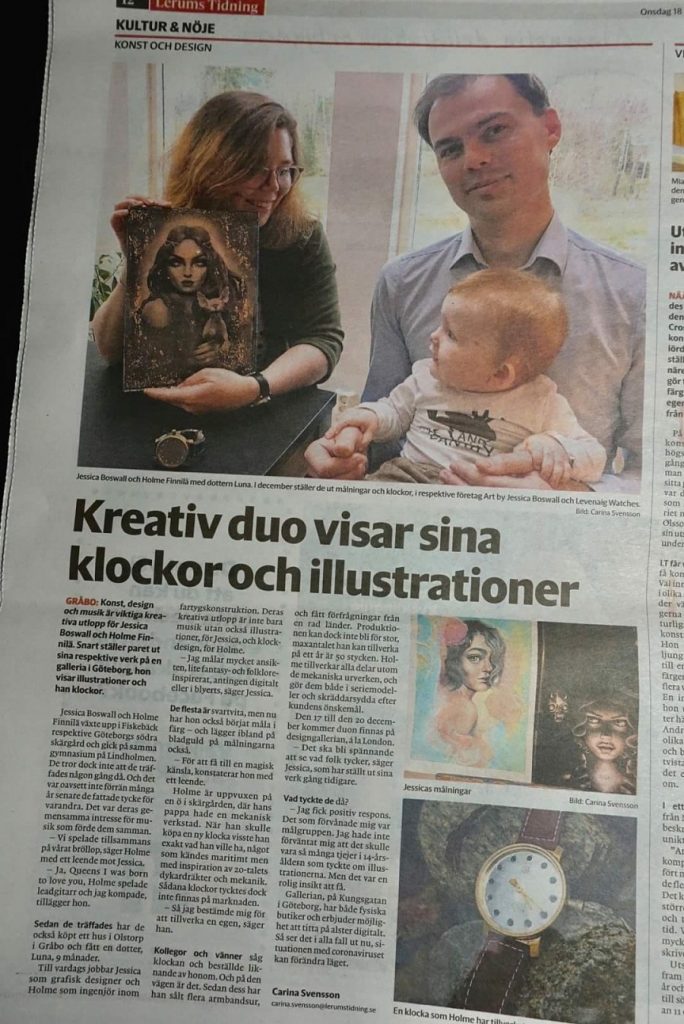 ***
November 5th, 2020: Levenaig Watches will participate in à la London Galleria in Gothenburg, Sweden, Dec 17th – 20th. There will also be an online version of the event which can be accessed Dec 3rd – 20th. Check out www.alalondon.se for more information.
UPDATE: Unfortunately, the event in Gothenburg has been cancelled due to COVID-19 restrictions. The online event, however, will not be affected.
***
October 1st, 2020: New models in 2021! Although the main focus has lately been on the Sulimyr 42, there are still other models available. And two new ones will be introduced early next year. The first one will be a smaller version of Sulimyr and the other a brand new design. Stay tuned!
***